Our Staff
Nyoka SkinCare has been caring for the faces of Sarasota for 25 years with an outstanding reputation for providing the most detailed and results-oriented treatments you will find anywhere in Sarasota.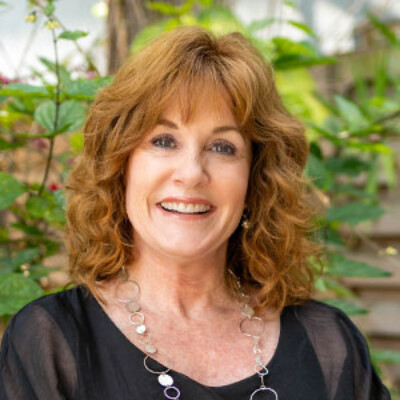 Nyoka Bruggeman
Owner / Clinical Aesthetician
Nyoka received her facial specialist licensure in 1996 then became an integral part of Sarasota's premier physician-supervised Med-Spa for one of Sarasota's top plastic surgeons. She continued to receive extensive clinical training, was involved in the Society of Plastic Surgery Skin Care Specialists (SPSSCA) & received over a dozen certifications in continuing education over the next 12 years before opening her own practice in historic Burns Court district in downtown Sarasota.
The Cottage, as we fondly refer to it, became an exciting opportunity & new vision offering her long-time clients, a truly welcoming & charming vintage space with a variety of aesthetic treatments & medical-grade products. Nyoka's specialty is dermaplaning, all levels of chemical peels & expert extractions.
With a skilled staff offering advanced corrective skincare, therapeutic massage & scrubs, Nyoka and her team continue to provide exceptional treatments and skin care to all guests who visit us at The Cottage.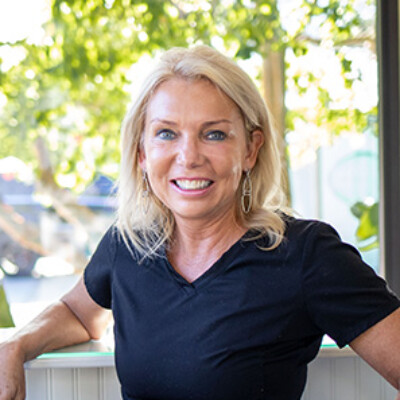 Sandy Wald
Clinical Aesthetician
Sandy Wald joined Nyoka SkinCare after working 8 years for a renowned Plastic Surgeon out of Atlanta. She performed extensive medical & aesthetic services in the MedSpa and is certified in Microneedling, as well as Vivace, chemical peels, Dermaplaning, HydraFacials, IPL and laser hair removal. Sandy is well-versed after years of assisting in the medical practice for proper use of products designed to treat aging, rosacea and acne-prone skin.
Sandy is family-oriented and enjoys work out & biking. Here at The Cottage, her warm and caring nature ensures every experience with Sandy is above and beyond your expectations. Allyson Meyer
Licensed Massage Therapist
Allyson has been practicing massage therapy for over 25 years in both Clinical/Chiropractic and Spa settings. She brings a diverse and multi-disciplinary approach to her work, combining techniques & elements from various modalities including Neuromuscular, Swedish and Medi-cupping therapies. Allyson also offers amazing Body Scrubs in conjunction with a 60 or 90-minute massage for total relaxation and body care.
Using a firm touch to "melt" tissue rather than trying to force through excessive pressure, which she believes is counterproductive. Her calming temperament, integrative approach and passion for helping her clients allows her to perform anything from relaxation & stress reduction, focused clinical treatments for pain relief or a combination of several depending on what your body needs.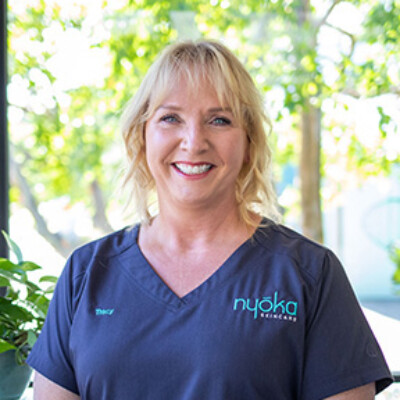 Tracy Beth Bisaha
Licensed Massage Therapist / Clinical Aesthetician
As a dual-licensed Massage Therapist & Aesthetician, Tracy Beth offers combined clinical & therapeutic skills, along with many years of experience to help clients look and feel cared for both inside and out. She is passionate about keeping "bodies in motion" and has extensive certifications including Thai Massage, Craniosacral Therapy, Sports/Golf stretching techniques as well as a background in Yoga instruction.
Tracy Beth offers massage, facials, body treatments & hair removal. "My goal is to perform quality services based on their skin, health and wellness needs while maintaining consistent attention to the comfort, safety and integrity of each client."
Our clients love her warm-hearted and cheerful personality…She is a lifelong learner of all things that inspire!